August 15, 2016
Great Fish Challenge
Posted by: Jennifer Fisher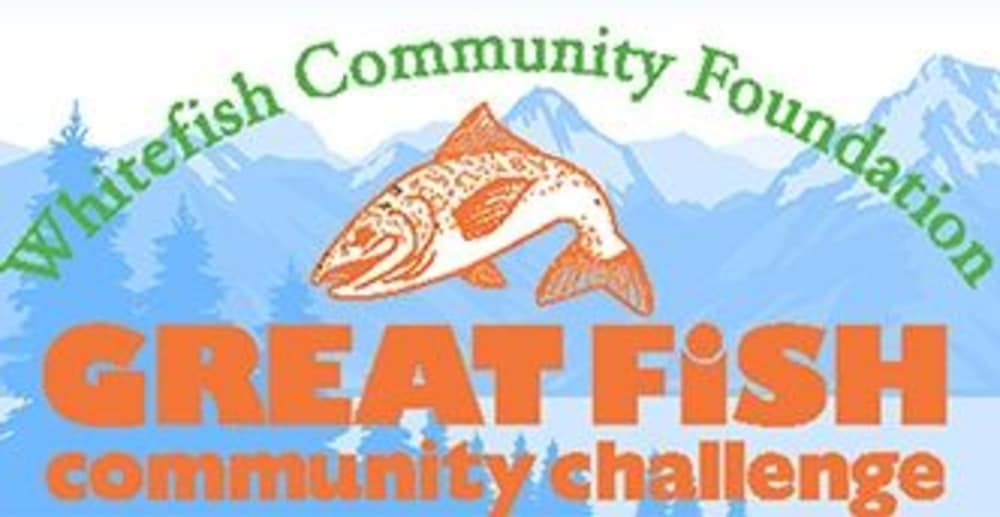 This endeavor is so much more than the sum of its parts. The parts are:
1. A small close knit community
2. Community members that have brought philanthropy and their checkbooks to their "second home" town
3. Many hard-working and generous people that donate their time and their money to these non-profits.
4. Whitefish Community Foundation "The mission of the Whitefish Community Foundation is to enrich the quality of life in the Whitefish area by fostering philanthropy, building endowments, and helping donors and nonprofits benefit our community."
5. 40 non-profits that are doing good work in these areas:

ANIMALS & WILDLIFE - Animal Rescue
ARTS & CULTURE - Arts; Facilities; Programs
COMMUNITY BUILDING - Community Foundations; Recreation; Economic Development
CONSERVATION/ENVIRONMENT - Preservation; Recreation; Education
HEALTH - Health & Mental Illness; Disabilities
HUMAN SERVICES - Elderly; Low Income; Food Assistance
RECREATION - Facilities; Conservation; Education
YOUTH & EDUCATION - Education; Youth; Workforce Development; Child Abuse & Neglect

6. And finally the Great Fish Community Challenge that takes place from July 12 – September 16 and works like this:
*Download the official donor brochure and mail a check to the Community Foundation.
*Make an online donation to one of the participating nonprofits by clicking on the link - http://greatfishchallenge.org/2016-participating-nonprofits/
*Official donor forms can be picked up at local downtown businesses or at Whitefish Community Foundation office or online any time after July 12.
*Look for us every Tuesday at the Whitefish Farmers Market. We will be supporting the participating nonprofits and accepting donations each week on their behalf.
*Register to walk or run in the Great Fish 5K/10K Color Run on September 10
*Volunteer at the Community Fair on September 10.

Today the donations have reached $643,233.00 not including matching donations from the Whitefish Community Foundation that will be determined at the end of the Challenge.

It is enough to make you feel pretty warm and fuzzy about your hometown. Want to be a part of it? It's not too late to donate to something you care about.