Kandahar Lodge on Whitefish Mountain Resort
Kandahar Lodge will close October 3, 2021, and re-open December 9th for the winter season. Cafe Kandahar & the Snug Bar's last day in operation is September 19, 2021.
Kandahar Lodge is an authentic mountain lodge provides accommodations at Whitefish Mountain Resort near Whitefish, Montana and welcomes you with a crackling fire in the great room. There are 50 recently renovated rooms and Cafe Kandahar - an upscale restaurant serving thoughtfully constructed cuisine accompanied by an extensive wine list. The Snug Bar is fully licensed.
Kandahar Lodge is not just another Whitefish hotel - it has a special warmth and is cozy, comfortable and convenient. Enjoy being located 7 miles from the great small town of Whitefish, slope side in the winter and only about 30 miles from Glacier National Park in the summer. A continental breakfast is included. Please note, there is no elevator at Kandahar Lodge. All guest rooms require at least some stairs.
Given the COVID-19 pandemic, we are taking extra care disinfecting and cleaning the lodge to ensure your safety. Mask are required. See COVID Safety.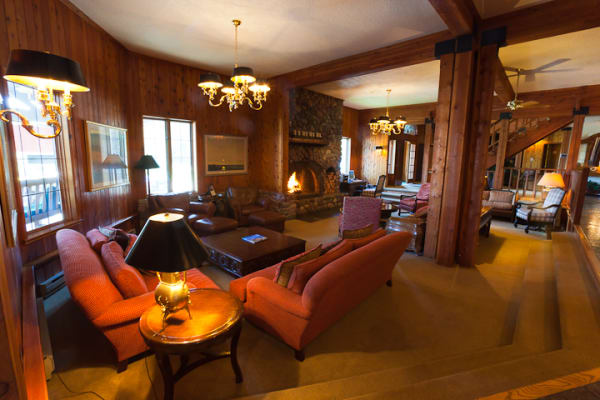 Great Room with Wood Burning Fireplace
Cozy and comfortable mountain lodge
The great room welcomes you with warmth and comfort. The Snug Bar provides your beverage of choice. The ambiance says, "sit down and relax".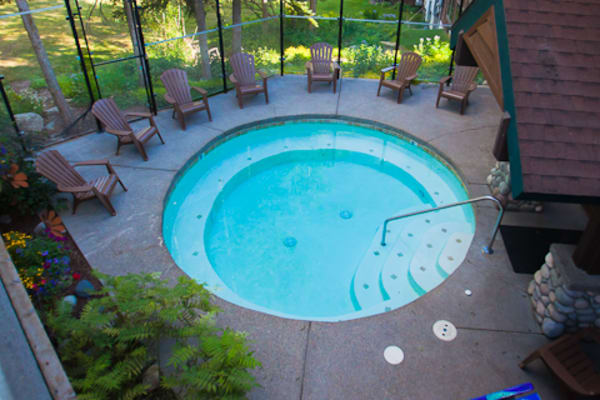 Large Outdoor Hot Tub
Relax with a soak and steam
Guaranteed to soak your cares away. Add some time in the steam room to completely relax.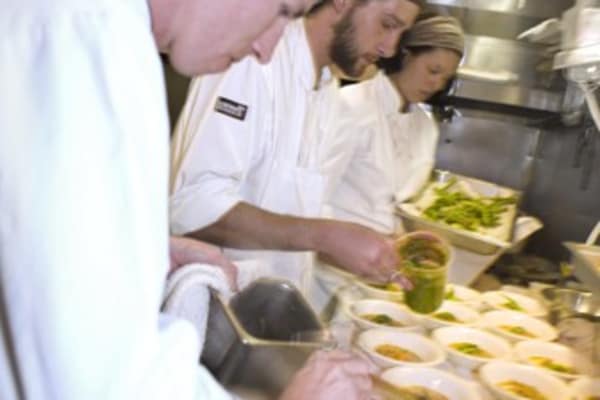 James Beard Foundation Nominated Chef Andy Blanton
Cafe Kandahar has star cast
Cafe Kandahar is a memorable experience with the talents of Chef Andy at work. Days and times open vary. Please call for reservations 406-862-6247.
This Montana mountain lodge offers cozy comfort and convenience
Close to Glacier National Park and Whitefish
Kandahar Lodge is a mountain lodge located 7 miles from Whitefish and about 30 miles from the west entrance of Glacier National Park. Café Kandahar is a fabulous upscale restaurant that is a destination in its own right.

During the summer, you can walk from Kandahar Lodge to Zip Line Tours, an Alpine Slide and the Aerial Adventure Park. You can ride the chairlift or hike to the 7,000 foot Summit. You can also ride more than 30 miles of lift-accessed and cross-country mountain bike trails.
For winter travelers, Kandahar is located in an excellent ski-in location at Whitefish Mountain Resort with an incredible array of terrain on over 3,000 acres. There is rarely a lift line and conditions are most often powder and packed powder (annual average snowfall is 300 inches). Whitefish Mountain Resort ranked #10 overall in this year's SKI Magazine Reader Survey. The free S.N.O.W. bus provides convenient access from Kandahar to the town of Whitefish.
Sign Up Today
Subscribe to our newsletter and be the first to learn about our seasonal promotions and special deals.
We honor AAA and AARP - use as promotion codes on our Book Now button.
By clicking "Sign Up" I agree to the Terms of Service.
TripAdvisor Reviews
We strive to provide an exceptional level of service for every guest, and are proud to have a 4-star rating on TripAdvisor.
View Reviews