July 23, 2016
Glacier Express
Posted by: Jennifer Fisher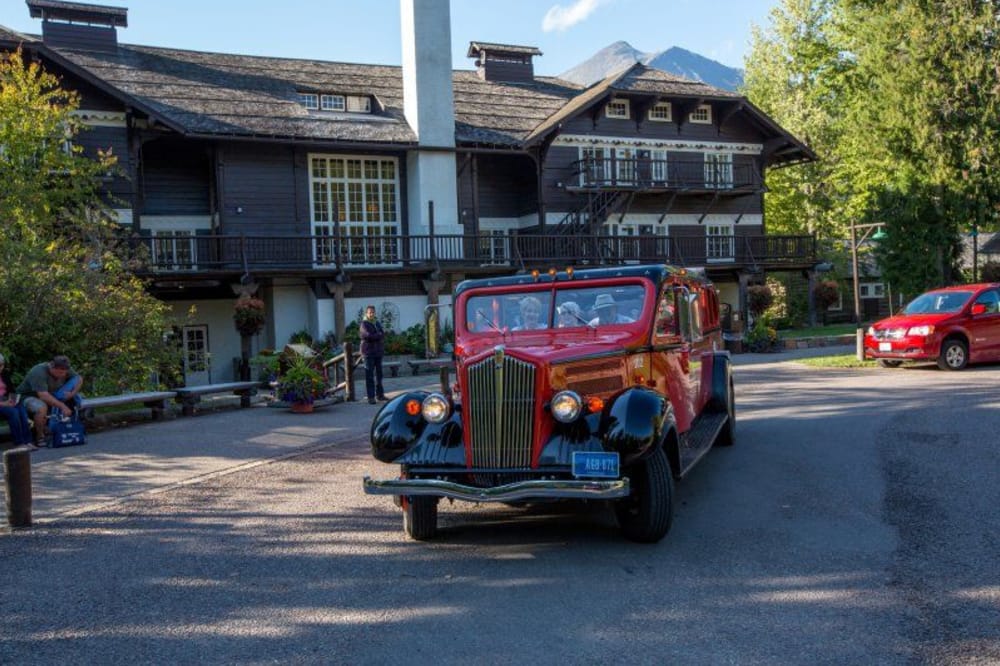 This is the time of year to head to the mountains that are calling. Certainly our backyard - Glacier National Park - sends the call as loud as any. Here you can stand on the Crown of the Continent and contemplate all that lies below you. The clear skies, fresh air, bubbling brooks and crashing waterfalls put you in a zen-like euphoria. What is not zen-like or at all euphoric is the struggle you might have parking your car at Logan Pass or other stops along the Going to the Sun Road.

July 15 to August 15 is prime time in Glacier and the parking is not quite up to the task. So, here are two approaches you can take to get to your mountain in Glacier. One approach is to visit the Park before 11:00am or after 3:00pm. It is always open and the hours of daylight are plenty. The other approach is to ride the shuttles and/or take a bus tour. There is a shuttle from the Mountain Mall in Whitefish four times daily. A $10 ticket is required and can be purchased on-line at glacierparkexpress.org or at local businesses. This shuttle connects with the Glacier shuttles at the Apgar Visitor Center.

The Glacier shuttles are free and run every 15 minutes on the west side and every 30-40 minutes on the east side of the Park. From the Apgar Visitor Center you can take a Red Bus Tour or a Glacier Sun Tour (advance reservations required). Or you can take a boat tour on Lake McDonald (yes; make reservations) or a hike in the Lake McDonald area. You can take the shuttle to Logan Pass and take a hike to Hidden Lake or along the Highline Trail. Don't let the lack of a parking spot (What? Are we in the city?) get in the way of enjoying this spectacular national park.