September 8, 2015
A Perfect Fall Day
Posted by: Jennifer Fisher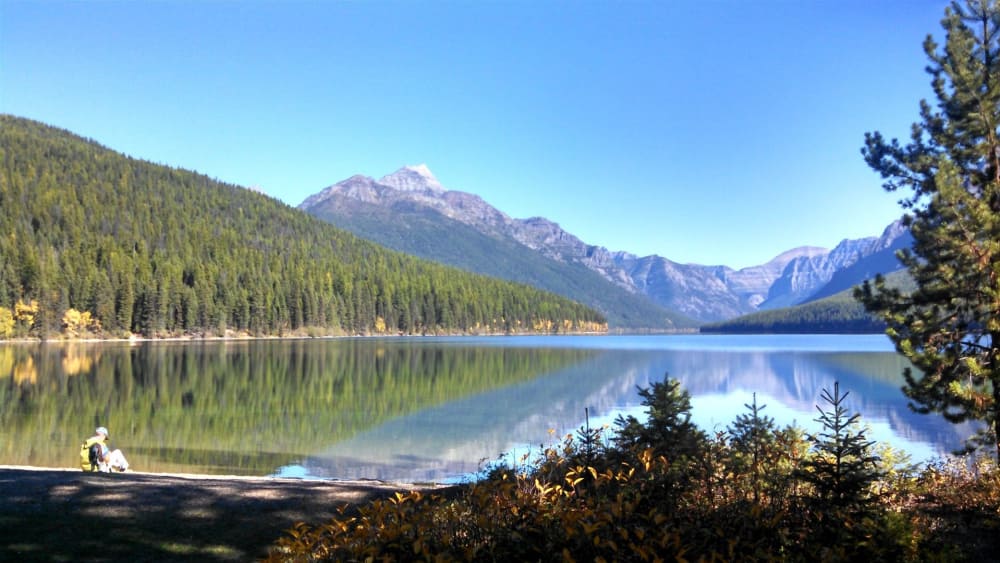 When you stay at Kandahar Lodge you have a choice of 360 degree outings – you can head in any direction from the Lodge and have a grand memory to take home with you. For instance, on a beautiful fall day you can go to Bowman Lake via the North Fork. The best way to drive there is to go through West Glacier and turn west past Apgar on the Camas Creek Road. This avoids several miles of gravel washboard road. You can stop at the Polebridge Mercantile for a huckleberry bear claw.

Then drive 8 miles on a gravel road to gorgeous Bowman Lake. Even though you could just spend the day sitting right here you probably need to earn that bliss so pick a trail and head off on a hike. One hike that leaves from this spot at the Blanchard Lake campground is the Quartz Lakes hike.

It is a long stroll through the forest and up over a ridge. Here you can look at your destination. You might decide this four and a half miles is enough exercise and head back to Bowman.
Relax by the lake, have a picnic and contemplate how easy it is to find yourself in such a remote pristine place. Listen to the gurgle of Bowman Creek. Take a nap. Vow to do this more often.