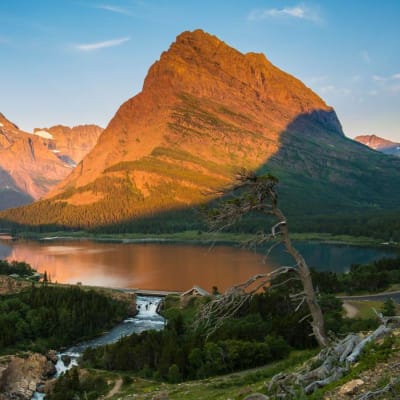 Glacier National Park
Kandahar Lodge is a beautiful mountain lodge located on Whitefish Mountain Resort. If planning to visit Glacier National Park, we are located only 32 miles from Kandahar Lodge.

Activities close to Glacier National Park:
- Glacier Highline
- Whitewater rafting
- Horseback riding
- Hiking
- Fishing
- Golfing
Road status and information on planning your trip to Glacier National Park.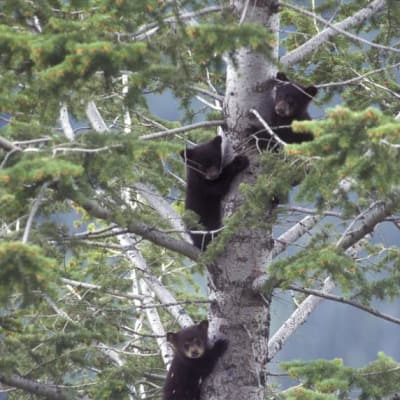 Spring
Short, sweet, Spring is not for the faint of heart.
Kandahar is open for individual travelers through the end of the ski season in April and then reopens for the summer June 1st. The Lodge gets a thorough spring-cleaning and maintenance tune up. The gardens and flower boxes are cleaned up and planted with annuals. Kandahar will open for groups that reserve 10 rooms or more so keep it in mind if you are planning a wedding, reunion or meeting after April 10 (approximately) and in May.

The season of daffodils and love is all about the rushing water in the Flathead Valley. Melting snow cascades from every direction out of mountains that surround our area. It is a great time to kayak or white-water raft, mountain bike or hike in the lower elevations and go birding or wildlife viewing. The sun has power when it is out, but it is chilly in the evenings and on the rainy days so bring lots of layers.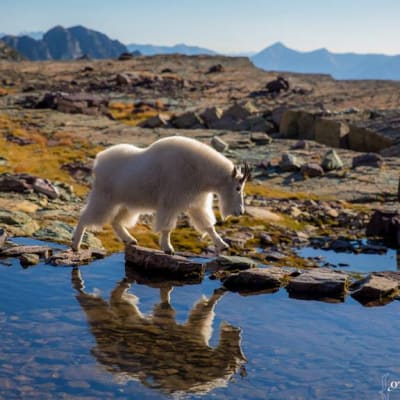 Summer
Summertime and the living is easy. Fish are jumpin....
There are so many activities, events and things to do in this season that it can be overwhelming but what a wonderful time to visit! Kandahar Lodge is open June 1st to October 1st and offers a beautiful alpine location off the beaten track from the busy highways. Yet there is plenty going on at Whitefish Mountain Resort from the third weekend in June through August and on weekends in September. During that time you can walk from Kandahar to go on zip lines, an alpine slide, ride the chairlift, hike and mountain bike.

Whitefish's Farmers Market >

The lakes, streams and rivers offer a wide arrange of activities within a short drive. Live theatre, farmers' markets, concerts, powwows, and festivals of many kinds add to your choices. Café Kandahar is a fabulous upscale restaurant that is a destination in it's own right.
The Flathead Valley is big on Summer Activities - Click Here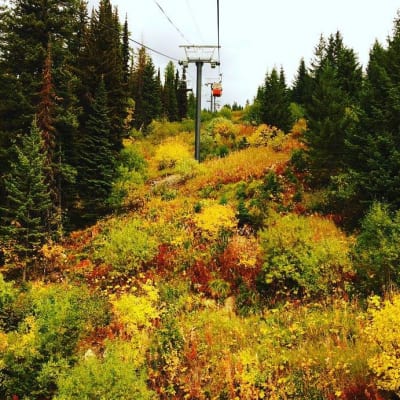 Fall
Fall in love with Montana in this season
The crisp apple days of autumn have a feel, touch and smell all of their own. The air is crystal clear and the changing colors of the surrounding trees and bushes are truly beautiful. Hiking is one of the best activities during this time as is golfing, mountain biking and rafting or boating. Kandahar is open for the individual traveler through September. In October and November the Lodge open for prearranged groups that reserve 10 rooms or more.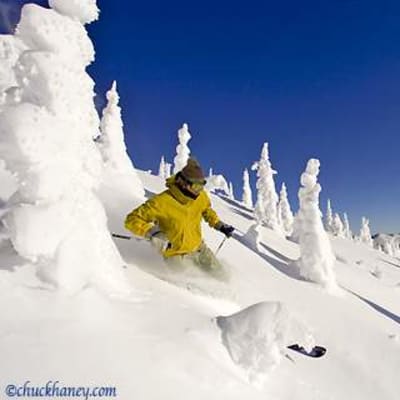 Winter
Whitefish, Montana Winter Season
Kandahar Lodge is located in an excellent ski-in location at Whitefish Mountain Resort. Whitefish Mountain Resort is a great ski area with an incredible array of terrain on over 3,000 acres. The Resort rarely has a lift line and almost always has powder and packed powder conditions (annual average is 300 inches). The free S.N.O.W. bus provides convenient access from Kandahar to the fun and vibrant town of Whitefish located 7 miles from the Resort.

Within walking distance are the Bierstube, the Hellroaring Saloon, ski shops, a convenience store and other skier services. The Kandahar van operates during the daytime to provide shuttles anywhere in the village area.

Many other winter activities are available in the area. Consider taking a dog sled adventure, going snowmobiling, snowcat-skiing or cross-country skiing. Experience Glacier National Park in the winter with a guided cross-country or snowshoe trip. Take a day trip to Fernie, BC ski resort. The town of Whitefish has an ice-skating rink, an indoor Olympic swimming pool and lots of other entertainment, including some excellent dining opportunities.

Winter Events at Whitefish Mountain Resort - Click Here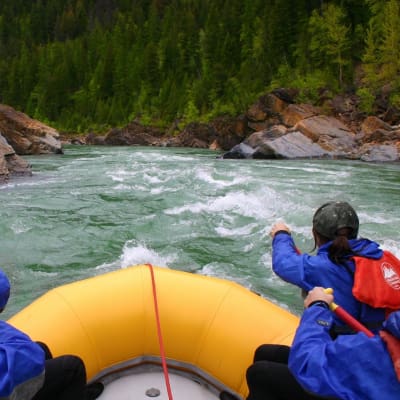 Local Links
Activities all year in all directions
Whitewater Rafting - http://glacierguides.com/
Horseback Riding - https://www.swanmountainoutfitters.com/glacier/
Flathead Valley Golfing-advance tee times - http://golfnorthwestmontana.com/
Rock Climbing - http://www.rockclimbmontana.com/
Snowmobiling -http://www.glaciersnowmobile.com
Glacier National Park Snowshoe Tours- ttp://www.glacieradventureguides.com/
Backcountry Cat Skiing - http://www.greatnorthernpowderguides.com/
Mountain Bike & Cross Country Ski Rentals - http://www.glaciercyclery.com/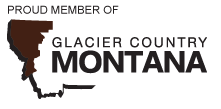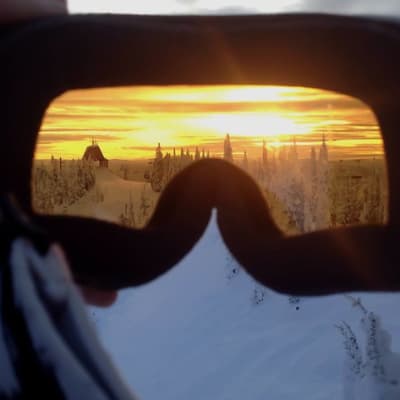 Webcams
Whitefish, Whitefish Mountain Resort, City Beach and Lake McDonald
Take a look at what is happening right now in our area.
http://skiwhitefish.com/webcams/
https://explorewhitefish.com/webcams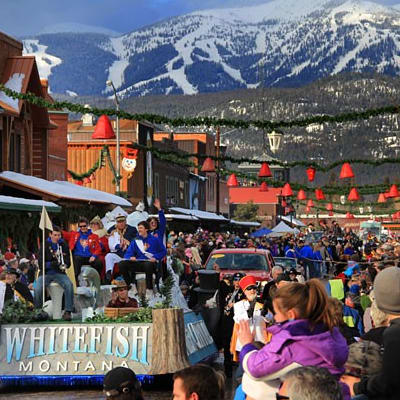 Events
Every season has events to celebrate and enjoy
Celebrate Winter at the Whitefish Winter Carnival -Days of fun and silliness in Whitefish including the "Gala", "Penguin Plunge" and the "Grand Parade.
- http://whitefishwintercarnival.com/
These annual Whitefish Chamber events are not to be missed - The beauty and depth of culture in Whitefish creates a wonderful platform for the Chamber to host Special Events for the community and to drawn additional visitors to our community. Mark your calendars for these annual events - they're sure to create a joyous Montana Memory!
Feast Whitefish in May
Huckleberry Days Arts Festival in August
Great Northwest Oktoberfest in October (of course)
Christmas Stroll in December
- http://www.whitefishchamber.org/special-events
Look at any day of the year to see what is happening including live music, theatre, art and cultural events and fun local traditions https://explorewhitefish.com/events
Check out events at Whitefish Mountain Resort - races, fund raiser events, live music and more - http://skiwhitefish.com/events/month/