June 10, 2020
Kandahar Lodge's Commitment to You
Posted by: Tiffany Nitschke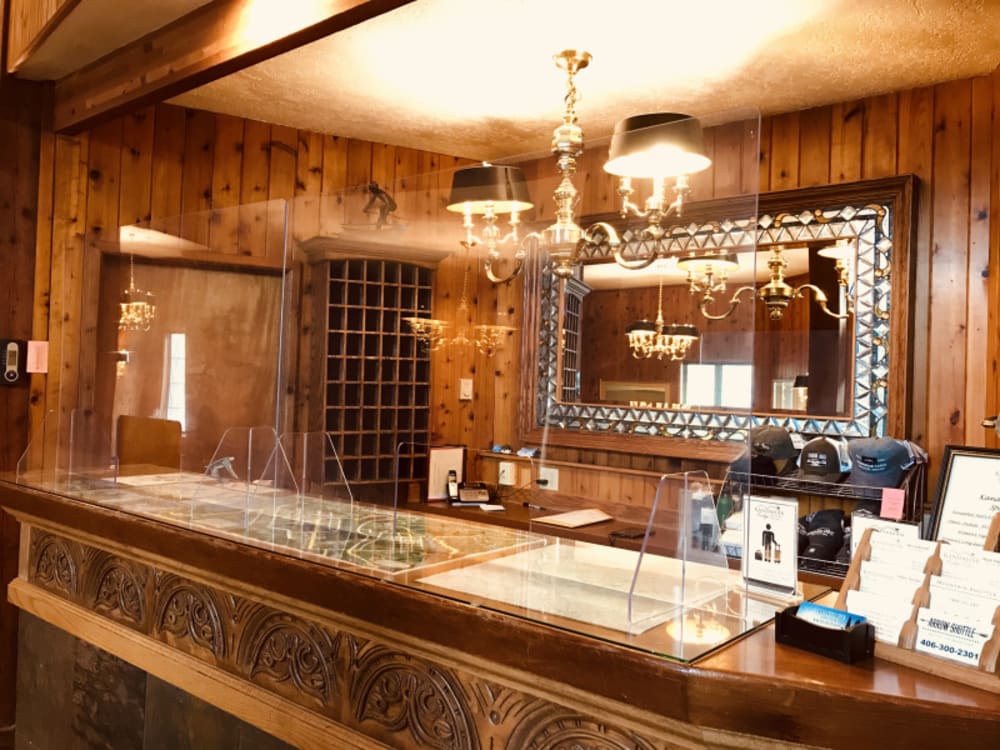 SAFETY FIRST IS OUR #1 CORE VALUE


Kandahar Lodge's safety promise is our commitment to the safety and well-being of our guests and staff. Through this program, we will ensure that everyone feels safe when staying with us.
SAFE: Ensure adequate physical Heighten hygiene & distancing
CLEAN: Heighten hygiene & sanitation protocols
INFORMED: Rigorous staff training & communications
PEACE OF MIND: Taking a positive approach
Our team is diligently implementing these distancing and cleaning initiatives in collaboration with local, state, and federal organizations. These initiatives may be adapted based on health recommendations as the global health crisis and recovery evolves.
---
SAFE: Ensure adequate physical distancing
We have applied Plexiglass barriers, contactless payment and express checkouts wherever possible.


In our public spaces, guests will see our team helping to ensure we all work together and that everyone flows through the spaces appropriately – particularly in open spaces such as the breakfast area and the front desk areas.


Personal protective equipment will be provided to all lodging staff; room cleaning staff will wear face masks and gloves when working in guest rooms and in the common areas of the Lodge.


To limit contact, we will not be providing cleaning for multiple night stays unless requested.


Our great room, lounge, and restaurant areas will have reduced capacities. Seating will be reduced to promote physical distancing.


We will be screening our team members for illness at the beginning of each shift.
---
CLEAN: Heighten hygiene and sanitation protocols
Guests can expect extra-stringent room cleaning protocols between each guest stay and high frequency cleaning of all public spaces throughout the day.


We have introduced increased cleaning protocols with CDC approved cleaners. Disinfecting will be frequent and thorough.


We've removed all unnecessary touch points within our guest rooms and will rely on single-use amenities whenever possible.


We will disinfect amenities and touchpoints that remain in the rooms, such as TV remotes, refrigerators, AC units, window cranks, light switches and doorknobs.


We have placed hand sanitizing stations throughout all common areas.


In staff spaces, we have improved and enhanced our cleaning protocols. We have implemented staggered lunch schedules and removed chairs to promote social distancing wherever possible.
---
INFORMED: Rigorous staff training and communications
We know how important teamwork is to keep our staff, guests, and communities safe. All distancing and cleaning measures will be clearly communicated so they can be successfully implemented.


Our staff training is more rigorous than ever. We are always evolving and improving.


Our on-site signage and pre-arrival communications aim to be clear and straight-forward. We aim to ensure both guests and staff will support these measures.


We have new protocols for guests and staff illness reporting and management to help ensure healthy people stay that way.


We are committed to ongoing engagement and collaboration with our industry and governmental partners, ensuring we are aligned in protecting our guests, staff and community.
---
PEACE OF MIND: Taking a positive approach
We believe travel makes the world a better place. It creates strong connections in unexpected ways, builds communities and strengthens our understanding and empathy. Now more than ever, it's time we all work together.


As practitioners of exceptional hospitality, we're committed to inspiring those around us. We value optimism and so we smile and incorporate laughter and joy into our experiences.


We believe this remarkable area (Northwest Montana) has the power to heal and inspire. We are grateful to live and work here. We invite guests to join us in experiencing the power of this iconic destination.